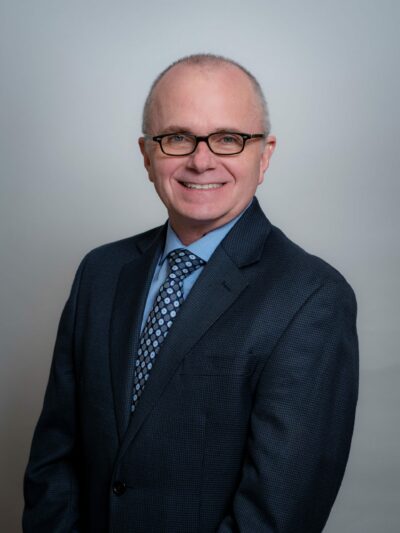 David Angulo, M.D.
President and Chief Executive Officer
Dr. Angulo became President and Chief Executive Officer of SCYNEXIS, as well as a member of the Board of Directors, in January 2023. Dr. Angulo joined SCYNEXIS in 2015 as Chief Medical Officer. An infectious disease specialist with more than 20 years of experience in successful drug development, he previously served as Vice President, Research and Development of Brickell Biotech, Inc.
Prior to joining Brickell, Dr. Angulo held various senior positions at Stiefel Laboratories, Inc., a GSK company, including head of the clinical and medical departments. Dr. Angulo was also responsible for several development programs in the anti-infectives area at Schering-Plough Research Institute and was an infectious disease physician in a pediatric hospital. He received his medical degree from the Universidad de Guadalajara, Mexico, and has post-graduate degrees in pediatrics and infectious diseases.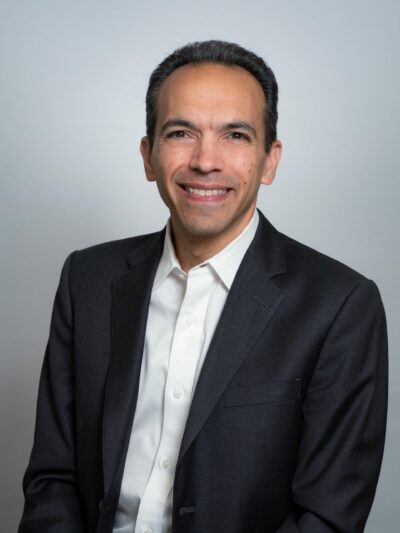 Scott Sukenick
Chief Legal Officer
Mr. Sukenick joined SCYNEXIS as General Counsel in November 2017 after over a decade of addressing a diversity of legal challenges faced by innovative life sciences companies at all stages of development.
Mr. Sukenick most recently worked at Cooley LLP, where he focused on life sciences litigation and strategic intellectual property management. Prior to that, he worked at Patterson Belknap Webb & Tyler LLP, where he primarily represented pharmaceutical and medical device companies in patent litigation. He started his career at Simpson Thacher & Bartlett LLP, where his practice focused on complex commercial litigation and intellectual property transactional matters. Mr. Sukenick is a registered patent attorney. He obtained a B.S. in Biology and a B.A. in Chemistry from Duke University and a J.D. from Harvard University.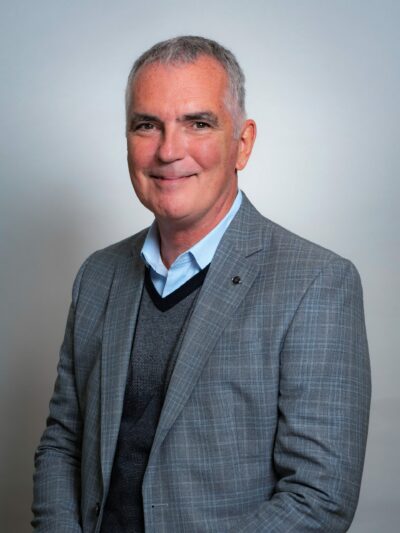 Ivor Macleod, MBA, CPA
Chief Financial Officer
Ivor Macleod is a senior pharmaceutical executive with more than 30 years of financial and operational experience in the life sciences industry. Mr. Macleod joins SCYNEXIS from Athersys, Inc. where he had served as Chief Financial Officer since January of 2020. Mr. Macleod has held multiple financial leadership roles throughout his career both in the United States and Europe. Previously he served as the Chief Financial Officer and Chief Compliance Officer of Eisai Inc., the U.S. pharmaceutical subsidiary of Eisai Co., Ltd., a Japanese research-based human health care company that discovers, develops and markets products globally, from 2015 to 2018. Prior to joining Eisai, Mr. Macleod served as Vice President Finance – Merck Research Labs at Merck & Co., Inc., a global healthcare company that delivers innovative health solutions through its prescription medicines, vaccines, biologic therapies and animal health products, from 2012 to 2015. Before joining Merck, Mr. Macleod served from 1998 to 2012 at F. Hoffmann-La Roche, Inc., a multinational health care company, in various roles, including as North American Chief Financial Officer from 2000 to 2011 as well as General Manager from 2010 to 2011. Mr. Macleod received his B.Sc. from St. Andrews University in Scotland and his M.B.A. from the University of Arizona. Mr. Macleod is a Certified Public Accountant licensed in Virginia.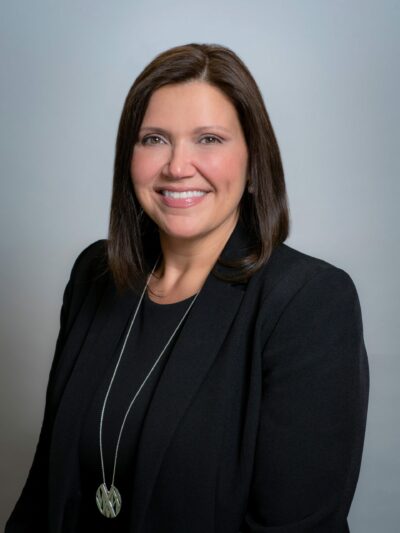 Daniella Gigante
Vice President, Human Resources and Information Technology
Daniella Gigante joined SCYNEXIS to lead the Human Resources and IT functions in October 2020. She has over 22 years of Human Resources experience in various industries including Consulting, Banking, Pharmaceutical and Bio-technology. Prior to SCYNEXIS, Ms. Gigante spent 8 years at Allergan where she was the Executive Director of Talent Acquisition. Previously she worked at Pfizer and Schering-Plough responsible for leading Talent Acquisition teams. Prior to that she led an HR Reporting and Analytics team at Washington Mutual Bank. Ms. Gigante holds a Master of Arts in Industrial and Organizational Psychology from the Fairleigh Dickinson University and a Bachelor of Arts in Psychology from the Hofstra University.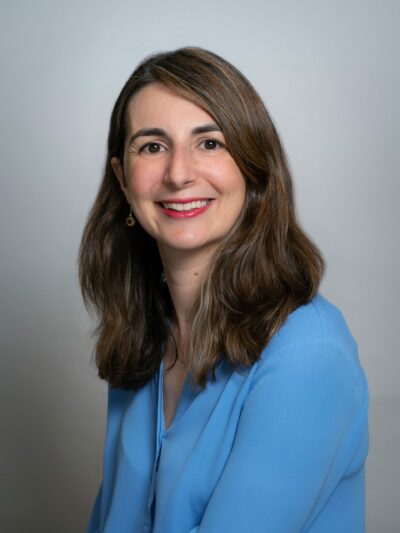 Rossana Ferrara-Pontoriero
Vice President, Business Development and Alliance Management
Rossana Ferrara-Pontoriero joined SCYNEXIS in September 2016 and has held various leadership roles in Commercial, Business Development, Strategic Planning, and Alliance Management. Dr. Ferrara-Pontoriero is a Commercial and Business Development executive with over 11 years' experience in the Pharmaceutical and Biotechnology industries. Prior to SCYNEXIS, she worked in Marketing roles at Celgene and Allergan as well as Global Commercial Assessments at Forest Laboratories. Dr. Ferrara-Pontoriero received her PhD in Medicinal Chemistry from Università degli Studi di Milano, her Master's in Pharmacy from the Università degli Studi di Salerno, and her MBA in Pharmaceutical Management from Rutgers Business School.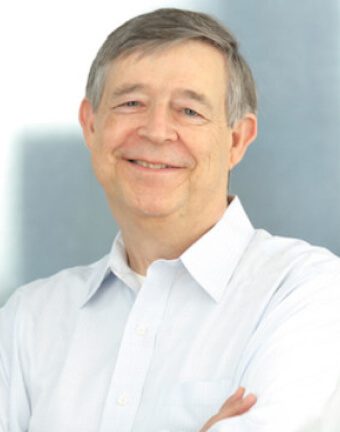 Glen D. Park, PharmD, MSJ
Vice President, Regulatory Affairs
Dr. Park joined SCYNEXIS in 2017 as Executive Director, Regulatory Affairs. He has more than 30 years of experience in the pharmaceutical/biotech/medical device industry in clinical development and regulatory affairs.
Dr. Park has led global clinical development of medical products across multiple therapeutic areas, including diabetes, hypertension, Gaucher disease, Fabry disease, renal disease, head lice and chemotherapy-induced alopecia. He has had primary authorship responsibility for the clinical section of multiple NDAs and managed numerous investigational and marketing applications and regulatory communications with CDER, CBER, and CDRH. Dr. Park received his Doctor of Pharmacy degree from the University of Missouri-Kansas City and a Master of Science in Jurisprudence degree from Seton Hall Law School.
Guy Macdonald
Chairman of the Board
Mr. Macdonald joined the board in November 2014 and became Chairman in June 2015. Mr. Macdonald served as the President and Chief Executive Officer and member of the board of directors of Tetraphase Pharmaceuticals, Inc. (Nasdaq: TTPH) from January 2008 to August 2019. From August 2003 until January 2008, Mr. Macdonald served as Executive Vice President of Operations of Idenix Pharmaceuticals, Inc. (Nasdaq: IDIX), a biopharmaceutical company. From 1981 to 2003, he served in various positions at Merck & Co., Inc. (NYSE: MRK), most recently as the Vice President for Anti-Infective and Hospital Products. Mr. Macdonald received an Honors Degree in biochemistry from Dundee University in Dundee, Scotland.
Armando Anido
Director
Mr. Anido has served as Chairman and Chief Executive Officer (CEO) of Zynerba Pharmaceuticals since October 2014. Mr. Anido has more than 30 years of executive, operational and commercial leadership experience in the biopharmaceutical industry. Prior to Zynerba, Mr. Anido served as CEO of two publicly traded companies. Most recently, he was the CEO of NuPathe Inc., which was acquired by Teva Pharmaceuticals in February 2014. At NuPathe, he led the company through FDA approval of its lead product, Zecuity®, the first transdermal patch for migraine, to pre-launch before the company's acquisition by Teva. He also served as President and CEO of Auxilium Pharmaceuticals, a specialty pharmaceutical company acquired by Endo Pharmaceuticals, Inc. in January 2015. Under Mr. Anido's leadership at Auxilium, sales grew from $42 million in 2005 to more than $260 million in 2011. Prior to Auxilium, Mr. Anido served as Executive Vice President, Sales and Marketing, at MedImmune, where Synagis, an anti-viral for RSV, became a blockbuster product, and prior to that, in senior sales and marketing positions at GlaxoWellcome and Lederle Laboratories. At Lederle, he was Vice President, Anti-Infectives, responsible for the commercialization of the anti-bacterials, Suprax and Zosyn. He is currently a member of the Board of Directors of AURIS Medical Holding AG and Life Science PA, and he was a member of the Board of Directors of Adolor Corporation until it was sold to Cubist Pharmaceuticals in December 2011. Mr. Anido earned a BS in Pharmacy and an MBA from West Virginia University.
Steven C. Gilman, Ph.D.
Director
Dr. Gilman joined the board in February 2015. Prior to his retirement in April 2019, Dr. Gilman served as the Chairman and Chief Executive Officer of ContraFect since May 2015. He also served as the Executive Vice President, Research & Development and Chief Scientific Officer at Cubist Pharmaceuticals until its acquisition by Merck & Co. in January 2015. Prior to joining Cubist, Dr. Gilman served as President and CEO of ActivBiotics from March 2004 to June 2006 and Chairman and CEO from July 2006 to October 2007. Previously, Dr. Gilman worked at Millennium Pharmaceuticals, Inc., from October 2000 to March 2004 where he held a number of senior leadership roles including Vice President and General Manager, Inflammation. Prior to Millennium, he was Group Director at Pfizer Global Research and Development. He has also held scientific, business and academic appointments at Wyeth, Cytogen Corporation, Temple Medical School and Connecticut College. Dr. Gilman currently serves on the board of directors of ContraFect Corporation (Nasdaq: CFRX), Akebia Therapeutics, Inc. (Nasdaq: AKBA), and Vericel Corporation (Nasdaq: VCEL). He is a past member of the board of directors of Momenta Pharmaceuticals (Nasdaq MNTA), the Massachusetts Biotechnology Association, the Northeastern University Drug Discovery Advisory Board and the Penn State University Biotechnology Advisory Board. Dr. Gilman received his Ph.D. and M.S. degrees in Microbiology from Pennsylvania State University, his post-doctoral training at Scripps Clinical and Research Foundation and received a B.A. in Microbiology from Miami University of Ohio.
Ann F. Hanham, Ph.D.
Director
Dr. Hanham has served as a member of the board of directors since December 2008. Prior to becoming a Founding Partner and Managing Director of BAR Capital Management in December 2013, she was a General Partner with Burrill & Company, a life sciences venture capital firm, from 2000 to 2013. From 1998 to 2000, Dr. Hanham was a co-founder and Vice President of Clinical & Regulatory Affairs at InterMune, Inc. (Nasdaq: ITMN). From 1995 to 1998, she served as the Senior Director for Oncology Product Development at Otsuka Pharmaceutical, Inc. and from 1991 to 1995 as the Medical Director for Celtrix Pharmaceuticals Inc. From 1988 to 1991, Dr. Hanham worked for Becton Dickinson and Company (Nasdaq: BDX) in both regulatory and clinical affairs for the monoclonal antibody program, and from 1984 to 1988 as a regulatory toxicologist with the Health Protection Branch of Health and Welfare Canada. Dr. Hanham currently serves on the board of HTC Molecular Diagnostics Inc. (Nasdaq: HTGM). Dr. Hanham holds a Ph.D. from the University of British Columbia, an MSc from Simon Fraser University, and a BSc from the University of Toronto. She was also Board Certified in Toxicology in 1986.
David Hastings
Director
Mr. Hastings joined the board in September 2015. He currently serves as the Chief Financial Officer at Arbutus Biopharma Corp. (Nasdaq: ABUS). Prior to joining Arbutus in June 2018, Mr. Hastings served as the Senior Vice President and Chief Financial Officer of Unilife Corporation from February 2015 to June 2017. From October 2003 to October 2014, he served as Executive Vice President and Chief Financial Officer at Incyte Corporation (Nasdaq: INCY). From February 2000 to September 2003, Mr. Hastings served as Vice President, Chief Financial Officer and Treasurer of ArQule, Inc. (Nasdaq: ARQL). Prior to his employment with ArQule and from June 1997 to February 2000, Mr. Hastings was Vice President and Corporate Controller at Genzyme, Inc. (Nasdaq: GENZ), where he was responsible for the management of the finance department. Prior to his employment with Genzyme and from May 1994 to June 1997, Mr. Hastings was the Director of Finance at Sepracor, Inc., where he was primarily responsible for Sepracor's internal and external reporting. He currently serves as a member of the board of directors of VBL Therapeutics (Nasdaq: VBLT) and Entasis Therapeutics Holdings Inc. (Nasdaq: ETTX). Mr. Hastings received his B.A. in Economics at the University of Vermont.
Philippe Tinmouth
Director
During his career at Vertex Pharmaceuticals Incorporated, Mr. Tinmouth led or managed teams leading the company's business transactions, yielding multiple clinical candidates and upfront cash of nearly $1B. Prior to joining Vertex in 2002, Mr. Tinmouth was a Senior Manager in the Boston office of Bain & Company, where he advised both Fortune 50 pharmaceutical companies and smaller biotechnology companies on growth strategies. Mr. Tinmouth has served as a mentor and advisor to biotech start-ups through both the Harvard Innovation Lab (Harvard iLab) and the Canadian Technology Accelerator. Early in his career, Mr. Tinmouth was a design engineer at Bombardier Aerospace, where he was a member of the flight test team for the Canadair Regional Jet. He holds a Master's Degree in Business Administration from Harvard Business School and a Bachelor's Degree with Honors in Mechanical Engineering from Queen's University in Canada.